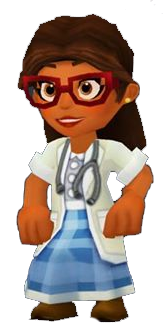 Dr. Vivian is one of your Farm Hands. She arrives when you reach level 16.
Foraging
Increased chance of Bass at Pappy's Pond.
Increased chance of Trout at Prosperity Pier.
+5 Animal Mastery when tending Prized Animals.
Quests
List quests that Dr. Vivian offers
Backstory
list info about who she is and how she knew your grandparents.